Who We Are
Graeme Moss
FOUNDER / BROKER / MANAGER
(905) 730-9444 / License #M08006585

I founded Fair Mortgage Solutions in 2005 with the goal of helping people with their finances and manage their wealth. I am fortunate to be in a position where I can blend my work with what I love to do, which is resolving problems and give people direction for their financial futures.
Before founding Fair Mortgage Solutions, I worked at CIBC, where I learned first-hand all about lending and investment. This experience sparked my passion for investing and I chose to pursue this path, despite a pay cut. I went on to earn honours in the Canadian Securities course and left my comfortable position with the bank to go independent and create my firm.
We grew as a company until the Financial Crisis of 2008. The staff members were all given the option of leaving during these difficult economic times, but we all rallied together and weathered the storm. I am proud of the strength we displayed during this time.
Throughout my career, I have received a number of CMP (Canadian Mortgage Award) nominations for broker of the year, in the categories of complex work and community service effort. In 2014, I was honoured to receive the CMP Awards for Broker of the Year for complex work.
Although I love my work, I'm not only about mortgages. I am the proud father of a daughter and a son. I love to travel internationally and experience the cultures and lifestyles around the world.
Award Recognitions:
2020 CMA Finalist Broker of the Year – Private Lending
2019 Finalist Alternative Lending Broker of the year (all for Canada)
2018 Finalist Alternative Lending Broker of the year
2018 Finalist CMP Award Private Lending Broker of the year
2016 Finalist Alternative Lending Broker of the year
2015 Finalist Best Community Service Effort
2014 WINNER Alternative Lending Broker of the year.
2012 Finalist Broker of the year for fewer than 25 employees
Robert Hooper
MANAGER / PARTNER
(289) 237-0797 / License #M08006436
In 2006, I became a managing partner with Fair Mortgage Solutions with Graeme Moss. We have proudly built a grassroots-type business that relies on community involvement as well as genuinely knowing our clients as well as the financial products and programs that would be of interest to them. I am passionate about my work and am known for becoming very involved and consumed by my business.
The key to my success lies in my clients' trust in me. As both a guide and advocate for financial stability and well-being, I have given many people the power to fulfill their desires by establishing a plan to conquer obstacles along the way.
Throughout my career, I have helped people in many different ways and for many different reasons. From the typical first-time home buyer and giving them the knowledge and preparedness for their new responsibility, to clients that have multiple properties and incomes and are looking for help managing substantial property tax and mortgage arrears, I have worked with people in some of the most challenging financial scenarios.
Apart from business matters, I am very involved in the community and know the importance of lending a hand. In particular, I've been engaged in fundraising and advocating for the Juravinski Cancer Centre in Hamilton.
John El Masarani
ASSISTANT MANAGER / MORTGAGE BROKER
(416) 939-6060 / License #M08006375
I have been a Mortgage Broker with Fair Mortgage Solutions since 2008. Throughout this time, I have attained many favourable outcomes for individuals, ranging from first time home buyers to commercial investors.
My education includes a Bachelor of Commerce in Business from Ryerson University as well as a financial services underwriting courses from Seneca College to get my mortgage brokers license. My formal training, paired with my over 12 years of experience, has allowed me to build excellent relationships with some of our major bank lenders in the marketplace and specialize in Prime A Bank lending products.
I thoroughly enjoy working with first time home buyers and walking them through the many nuances as they make the transition into ownership. I also enjoy working with people to repurchase a new home or refinance one that is already owner. I additionally have a lot of experience with self-employed business owners and salaried professionals that are searching for financial solutions and plans to manage their wealth.
Customer service and feedback is always a top priority and the advice I give is always customized to the benefit of a client's unique case and needs. My reputation is well deserved and I take a methodical, easy-to-follow approach to all situations.
I have been married to my wife of 7 years and together we have two amazing kids that keep us on our toes constantly. I am always looking to improve myself and be an amazing father figure and example for them. My family and I live in Halton Hills, Ontario. We have placed newly planted roots in the community and love the town to its fullest.
Award Recognitions:
2014 Award for National Broker Network of the Year – CMP Magazine
2018 Veris Award – Executive Club Recipient
2019 Veris Award – Presidents Club Recipient
Anson Martin
MORTGAGE AGENT
(905) 541-3213 / License #M10002154
I joined Fair Mortgage Solutions in 2010 as a licensed Mortgage Agent, where I have had the opportunity to help people in varying financial positions, from nervous first time home buyers to seasoned real estate investors. The one common theme among my clients is their desire to have a professional by their side to guide them through the financing process.
With over 10 years' experience in the mortgage industry, I have gained invaluable knowledge and have first-hand experience with a multitude of complex financial situations. I specialize in providing my clients with options they didn't realize were available to them.
What sets me apart from others in the industry is my calm approach to even the most difficult financial challenges. In fact, I am so calm and composed that I often get teased about it! To me, customer service is paramount and does not end when the mortgage closes. I build long-term relationships with my clients to help them both now and in the future. I take great pride in how my clients view me and I value what I do.
As a Hamilton native, I enjoy living in this great city and all that it offers.
Jason Sohl
MORTGAGE BROKER
(416) 569-8471 / License #M14000967
I have been with Fair Mortgage Solutions since 2014 as a Mortgage Broker licensed by the FSCO (Financial Services Commission of Ontario). I am renowned for my knowledge and skills in the mortgage industry and specialize in addressing complex financial situations, including commercial financing projects and alternative financing options. I enjoy working with people in their journeys to finance their first home, a new home, or even refinance an existing one.
With more than 20 years' experience in the financial services industry, I have held positions in mortgage and loan underwriting as well as risk management. During that time, I have accumulated exceptional knowledge in the banking industry, which allows me to provide an excellent customer experience for my clients. My sincere client care abilities and determination to leverage my diverse expertise to provide clients with the best mortgage and financial plans has helped many people achieve their fiscal goals.
I firmly believe that everyone's financial position is unique and each person deserves a customized plan suited to their situation. I have been described as patient, careful, and methodical and I truly believe that there is always a solution to any issue. I pride myself by offering realistic, workable options. I love what I do and the impact I have on people's lives.
Away from business, I enjoy photography, the culinary arts, and spending time with my family.
Award Recognitions:
2021 CMA Finalist Alternative Broker of the Year
2021 CMA Finalist Broker of the Year – Commercial Lending
2020 CMA Silver Winner Alt. Broker of the Year
2020 CMA Finalist Alt. Broker of the Year
2020 CMA Finalist Commercial Lending
2019 CMA Finalist Alt.Broker Specialist – Business For Self
Deborah Wyman
MORTGAGE AGENT
(905) 777-2412 / License #M19001775
I enjoy meeting people, providing them with mortgage solutions to suit their individual situations and to help guide them to live a more comfortable retirement. Hence my love of reverse mortgages. This is my passion, my specialty. It gives me great joy to see where you are now and by providing a variety of options, to be able to show you where you could be. I want to help you live a stress-free retirement with peace of mind. I'm also the Manager of Administration which provides me with a more complete picture of the various types of mortgages we can offer our clients.
Helen Hancey
MANAGER AUDIT & PAYROLL
Helen is a beloved figure at the company. She has been with us for over 10 years and during that time she has worn many hats including auditing, payroll, and administration. Wherever we needed support, Helen was always willing assist and assume a new challenge. Her guidance and wisdom are profound. The day she walked in with a resume was a great day for all of us. We have grown a lot since then and many changes have occurred, but Helen keeps us all in line.
Kathleen Uranick
MORTGAGE AGENT
I joined the Fair Mortgage Solutions team in 2019 after completing the Mortgage Agent Course with Canadian Mortgage Brokers Association. Since joining Fair Mortgage Solutions I have been assisting several new clients, and I have been rapidly gaining a great deal of hands on experience in many varying and inimitable financial situations.
I have a special skill set that includes a strong knowledge base with hard to place mortgages, clients that may be coming out of bankruptcies or consumer proposals, clients who are newly divorced or are in the process of separation, self employed individuals, and clients who are first time home buyers. I am also well versed in the more traditional financing and re-financing applications.
I believe financial health has a direct link to mental health and well being. I take pride in helping clients achieve their financial goals while ensuring that they receive the best possible financial outcome that in turn pairs well with each and every client's unique and valued needs.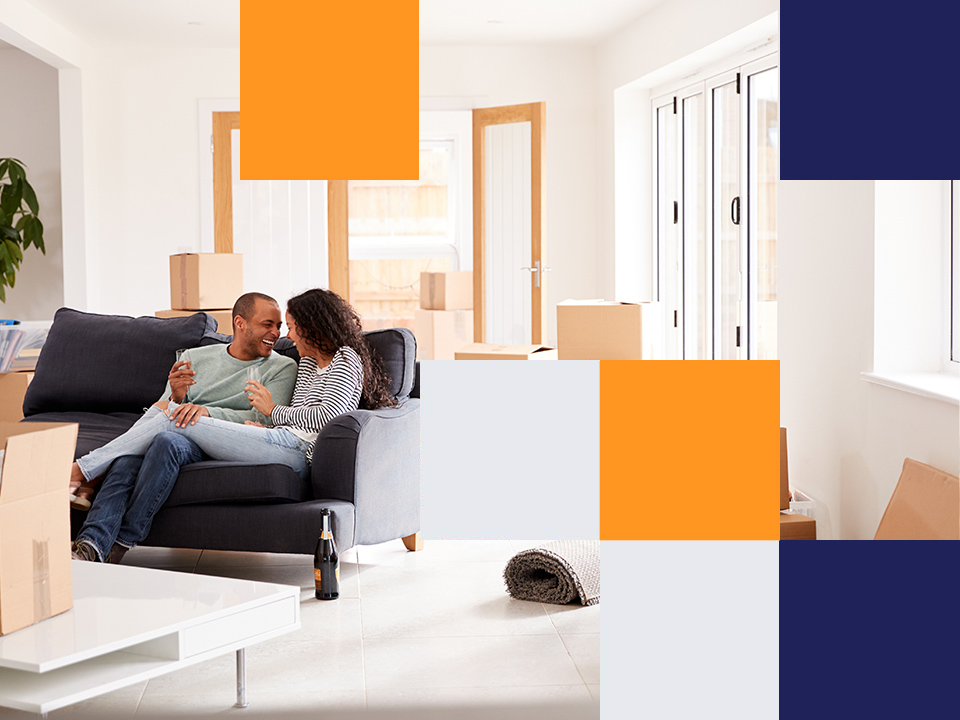 How We Get Paid
For many of our clients, the mortgage process is cost-free as we are most often paid by the lenders. The client benefits from our expertise and the lender pays us directly, while providing a good interest rate for the client. In some complex situations, a broker fee may be involved, depending on the status of the lender.
Our goal is simple.
We strive to present tangible solutions that make our clients happy and provide winning advice that saves them money by following through with the right options for them. With hard work, we hope to earn tour respect by allowing us the opportunity to advocate for you, your family, and your friends. You won't be disappointed.
Want to join our team?
We are hiring.
Our award-winning team is made up of professional, experienced brokers and agents that have a reputation for for providing excellent financial advice to all of our clients. Our goal is to make our clients happy and provide personalized roadmaps or game plans to save them money.