Award winning Mortgage Brokers
Helping find the best mortgage and financial solutions to save you money.
We are known for offering more than just mortgages. We offer mortgage solutions and complete financial plans to guide you and help with a more comfortable way of living.
"Graeme and his team were so helpful! I had a million and one questions and they were patient and quick in their responses! Graeme got me a better rate than I could have imagined. Thank you SO much for walking me through the whole process, the detailed explanations, the professionalism and the care."

"The best of the best! As a real-estate investor I have benefited from from the services of Graeme and his team several times now, and have sent friends, family, and my clients his way. They too have come away more than satisfied. I can't say enough, and wouldn't know where to turn without them."

"I want to say thanks very much for helping me. It was very frustrating but because of you all thank God I got through. You all are great people, very patient. I will recommend your service to anyone. I am sorry I gave you all this trouble. You are all God sent people I have never seen.

Sorry, I did not finish writing…… your receptionist is great. I would surely like to meet all of you. The Lawyer, he was excellent. I never knew there are so many good people out there. I don't have the words to describe to you all how I feel in my body towards you all. You are part of my family. I must say thanks, thanks.

Love and peace to you all and continue the good work."

Graeme and his team are Phenomenal! Working with Graeme for over 10 years. Mortgage advice was top notch. He is very supportive and responsive.

Graeme was amazing to work with! He and his team were very knowledgeable and helpful in every way. They were always available to answer any questions I had. Will always use Fair Mortgage Solutions.

5 stars are not enough! Graeme and his team are the best of the best! Their guidance and advice throughout the years have ensured successful home ownership for us, which is sometimes tricky being self employed. I would highly recommend them to anyone looking to get a mortgage, especially those who may need some additional insight.

I'm a first time home buyer and had a very positive experience working with Graeme Moss, he gave good advice and made the process very easy!

John is a very committed broker. He listened to our needs, listened to our goals, and did his utmost to meet us there. He worked hard to get us the best possible rate and we are so grateful. We had so many questions, and sometimes worries too, and he was never too busy to answer the phone, or take time out of his hectic schedule to chat with us. He was communicative, explaining the details to us in a way we could understand. We are thrilled with the end result and have tucked his excellent advice away for a rainy day. Top notch guy. Highly recommended.

Thank you Graeme, for everything you did to help us with our mortgage, for your patience with my questions and professionalism. We truly appreciate yours and Deborah's efforts on our behalf. We'll be sure to recommend you to anyone we know who needs help like we did. Thanks so much for everything.

My husband and I have been with Graeme Moss since 2007. He is an exceptional person in every aspect. He treats clients with dignity no matter the situation and works tirelessly to find solutions in an optimistic and caring manner. Graeme is a rare gem in the financial world. We highly recommend Fair Mortgage and Graeme Moss

We thoroughly enjoyed working with Jason. He was professional, knowledgeable and completely accessible. We appreciated his patience in explaining the process and answering our many questions. He demonstrated an unparalleled level of customer service. We will certainly be contacting Jason for any future needs we may have."

"Hey Graeme, Happy Monday! I told my brother about how "amazing" you are and he asked for your contact info. He will be in touch soon. Thanks for all your help :)"
Our goal is simple.
Our mortgage brokers and agents strive to present tangible solutions that give our clients confidence and peace of mind by together, going through the steps uniquely tailored, specifically for them.
Experience
NO MATTER YOUR SITUATION WE HAVE DONE IT
With over 75 years of combined financial experience, you can rest assured that we have worked with hundreds of clients from all walks of life and in different financial situations. We have saved our clients thousands of dollars and would like to do the same for you. We have witnessed staggering transformations in peoples lives because we have provided them with guidance and ongoing support.
Get in touch with a Mortgage Expert.

Whether you are looking to buy your first home, buy a new home, refinance your mortgage, purchase an investment property, or even consolidate existing debts. We would be pleased to work with you. We specialize in solving unique situations and will devise a personalized roadmap that will work for you and your situation.
How we help.
We have vast experience with all types of mortgages and life situations. Our brokers work extensively with large lenders while providing equity and private lending alternatives. We also provide clients with different opportunities for unique proprietary lending options.
Alternative
Financing
When a person is refused
A mortgage from their financial institution and conventional means of borrowing are not possible, you are not out of options.  This is a great time to contact us. We think outside the box. We advocate for our clients and provide reliable solutions. In addition the the A-lenders with whom we work, we also work with private lenders and B-lenders that can support your financial needs.
Mortgage Refinances
Home owners who choose to
Refinance do so for multiple reasons, including obtaining a lower interest rate, shortening the term of their mortgage, or using the equity in their home for life issues, renovations, children's education, debt consolidation, or financial emergencies.Our team of experts can assess your situation to help you understand if this option makes fiscal sense for you.
Mortgage Renewals
Mortgage terms can range
Anywhere from a few months to over five years. At the end of your mortgage term, you can either pay off your mortgage in full or renew it, either with the same lender or a different lender. Before signing that renewal, take the time to contact us, we can give you an independent strategy to make sure you are getting the right mortgage to suit your current situation.
First-Time Home Buyers
We help first-time home buyers
Understand their mortgage options and make a smooth transition into home ownership. If you are looking to purchase your first home, you're in good hands with Fair Mortgage Solutions who will give you advice along every step of the process.
Commercial Mortgages
If you are looking to obtain a mortgage for any property that is not your residence, is more than four units and generates income, you want to pursue a commercial mortgage. There are a number of key differences between a residential and commercial mortgage, as well as a stricter set of criteria you will have to satisfy.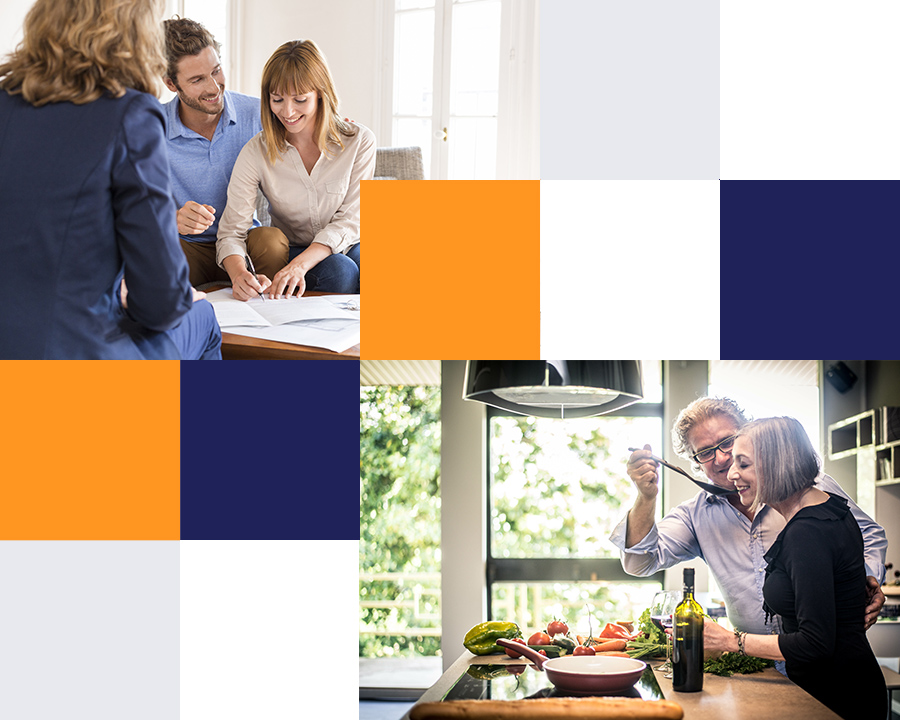 Mortgage news & articles
Follow our blog to stay up-to-date on recent Canadian mortgage trends, latest mortgage news, and broker highlights.
August 17, 2022
We are seeking mortgage agents to work in commissioned environment. Self motivated. Positive. We offer excellent splits. A counter cyclical company with profit sharing and a focus on ability to get almost all deals done. We are looking for agents who enjoy a win-win for themselves, their clients and their lenders. We have a number
[…]
August 3, 2022
In 1973-1979 oil prices climbed creating major inflation, this caused the Bank of Canada and the US to over react.
September 29, 2021
Need more information about Fixed vs. Variable Mortgage Rates and what works best for you? Call us today to speak with one of our helpful mortgage agents.